-Green Flower Media-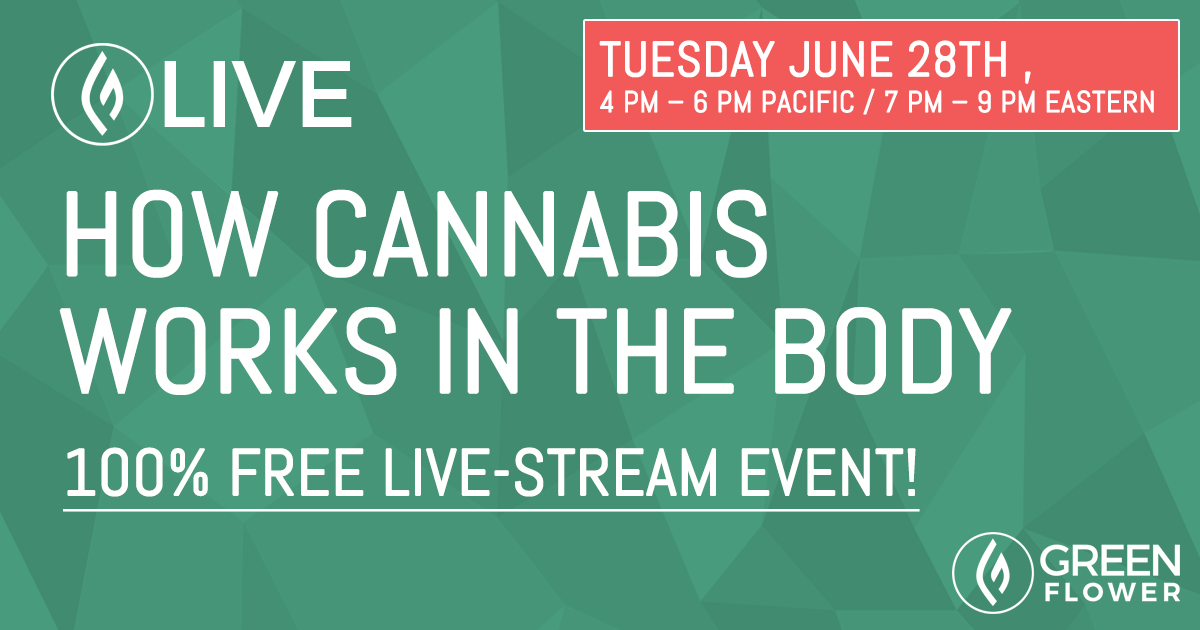 Topics include:
What happens in your body when you ingest cannabis, and why it could change the face of medicine forever.
How cannabis interacts with your endocannabinoid system to produce healing and balance.
How and why different terpenes influence each person differently.
How to discover which strains and cannabis methods are best for your unique constitution.
How cannabis can be used to treat specific symptoms and diseases that plague our society.
Much more!